About Robyn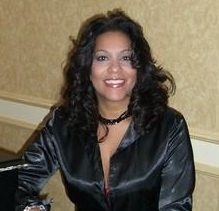 HI… Robyn here! I am a serial entrepreneur as a certified life coach earning my certification in 2007 from National Coach Training Alliance Institute. My niche specialty as an intimacy & relationship coach
I am the founder of Simple Heavenly Essence, S.H.E. LLC. A unique event-hosting platform for online, social media, home parties and intimate gatherings served with a boutique style & touch.
Exploring my newest passion and love for Real Estate here in California and helping other achieve the American Dream of home ownership.
My entrepreneurial passion encompasses direct sales through home, online and network marketing businesses. As I continued my journey for financial security, over the years I finally began to see my own radiance and hear my own inner guidance. I learned to connect with my higher purpose, moved through indecision and doubt, to clarity and created a life I love
As women we earn the right to embrace our inner SHE, the most empowering feeling that a woman can own, honoring herself fully in all of her relationships without judgment and even inspiring other women to explore their intimate and financial boundaries more freely.
My journey in this life has been challenging, yet rewarding. I chose my career path to empower others to believe in themselves and to discover what life has in store for them. I aligned my passion for romance with my leadership ability, to assist others seeking financial independence as entrepreneurs, while maintaining balanced, successful and fulfilling relationships as women, wives, mothers and business owners.
With Love and Respect,
Robyn Vaughan-Berenguer